Advocacy - Building a Campaign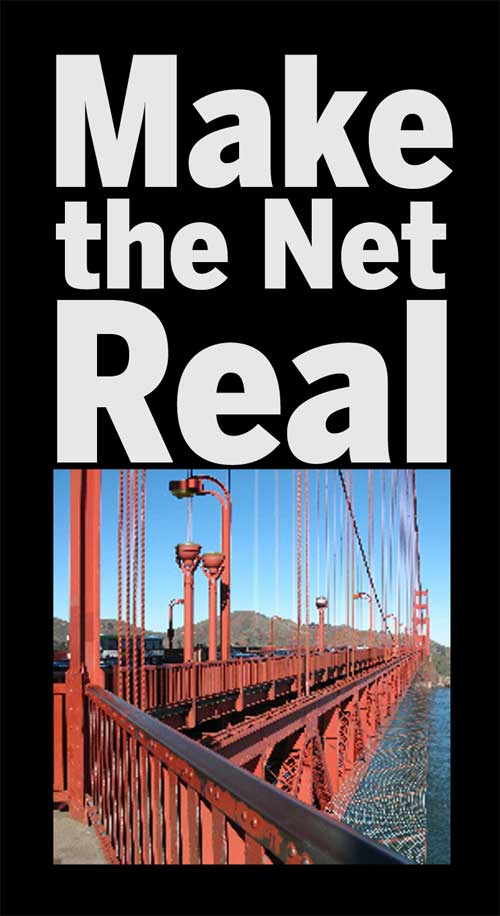 Opposition to a suicide barrier usually comes down to three things: cost, aesthetics, and effectiveness. Bridge Rail Foundation can provide compelling evidence to combat these arguments.
If repair work is being planned on any local bridge that has been the site of suicide jumps, it is important to know, first and foremost, where planners are in the process. Are they just beginning the discussion? Have the plans been drawn? Has the project gone out to bid? If plans are in the early stages, then it may be possible to advocate for a taller railing or a net to be installed as part of the repair work.
When proponents of a barrier talk to highway planners and the agency that will finance construction, they should note that federal law now explicitly approves of the use of highway construction funds for safety barriers and nets. This was in legislation called "MAP 21" passed and signed into law in 2012 and extended several times since then. (Originally chaptered as Title 23 USC 133(b)7.)
State laws may also support suicide prevention structures. In Californis, legislation passed that requires the state transportation agency (CalTrans) to consider the suicide risk on all new bridge construction and on major bridge reconstruction projects. Inclusion of taller fencing or deterrent nets in such projects is more cost effective than later additions.
It is common in communities that have suicide bridges for officials to propose installing signage and phones as less expensive measures than a barrier. Phones were installed on the Golden Gate Bridge in the mid-1990's, however, and have had no effect on the suicide rate. The same is true on other bridges. Phones may be useful in calling security staff or reporting accidents, but they do not provide a deterrent to suicide.
In building a group to take on this issue, it is important to reach out to existing suicide prevention agencies and mental health organizations, both professional and volunteer. Also, involve families who have lost someone to suicide as well as suicide attempt survivors—they can be effective advocates. Early in the process, identify elected officials and other decision makers who are likely to support a suicide barrier.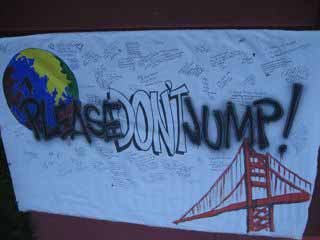 Once the press is interested, someone needs to take the lead in working with reporters. It will be important for that person to know key facts, such as the number of deaths and the demographics of jumpers, and to stick to them. There is a temptation to exaggerate the problem in order to gain media attention, but the press will be more trusting if the point person is seen as a reliable source.
As the group grows and momentum builds, everyone will need to become familiar with published research on suicide prevention, on the importance of restricting easy access to lethal means, and on related issues such as suicide contagion or copycat behavior. The more authoritative a group is, the more likely it will become a go-to source for the media on the issue. Volunteers with Bridge Rail Foundation are happy to provide advice, information, and support.