Advocacy - Whose Shoes?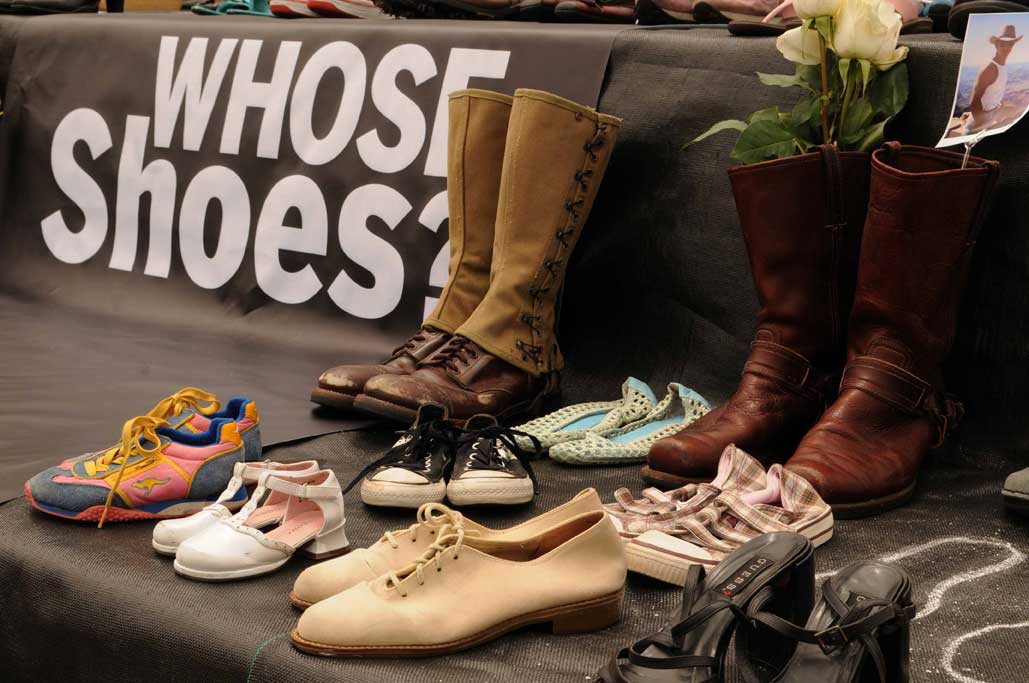 In 2009 Bridge Rail Foundation began a special display of shoes to commemorate lives lost to suicide at the Golden Gate Bridge. A pair of World War I Army boots, which commemorated the first known jumper, a WWI veteran, topped the display, called "Whose Shoes?". Many of shoes were once worn by actual Golden Gate Bridge jumpers. They were donated by surviving family members to add even greater poignancy and meaning to the display. For several years this display was featured at public gatherings and suicide prevention activities throughout the Bay Area.
In May of 2012—during the festivities for the 75th anniversary of the bridge—Bridge Rail Foundation was one of 75 community partners selected to display at the event. We organized a larger, more complete presentation of "Whose Shoes?" featuring over 1,500 shoes. The dispaly also included chalk outlines of shoes to memorialize many more who also jumped from the Golden Gate Bridge whose bodies never were recovered. Other people whose suicides weren't recorded, recognized, or known were referenced as well.
Collected below are several photos from the Bridge anniversary exhibit. Thousands came to the event and "Whose Shoes" attracted a great deal of public and press attention to our cause. Bridge Rail volunteers wore black shirts with our "Make the Next Real" logo on the front and suicide death toll at the time printed on the back.